From volunteer plantings to community Arbor Day celebrations… April was quite a busy month for us here at the Tree Trust! Here's a roundup of photos from the month's events for a recap of all that we've been up to!
Volunteer Planting with The Leadership Program Class of 2019
The 2019 Class of The Leadership Program helped us kick off our Spring 2022 volunteer events with a Saturday planting in Broadway East. 25 volunteers helped to bring 15 new street trees to the East Baltimore neighborhood, where we worked last season to cut concrete and create new tree wells!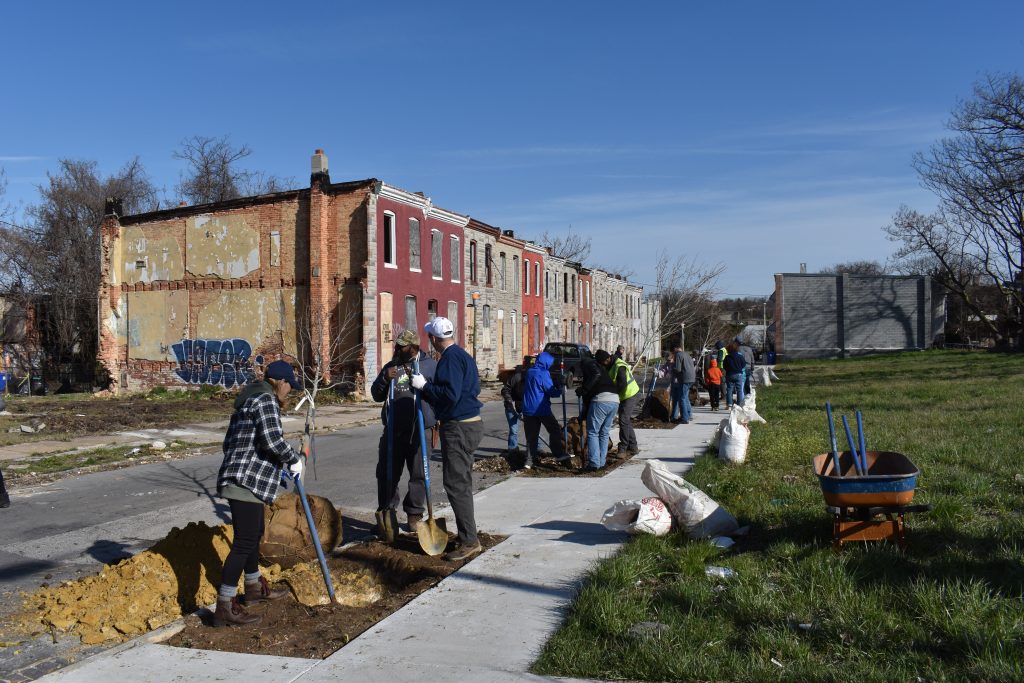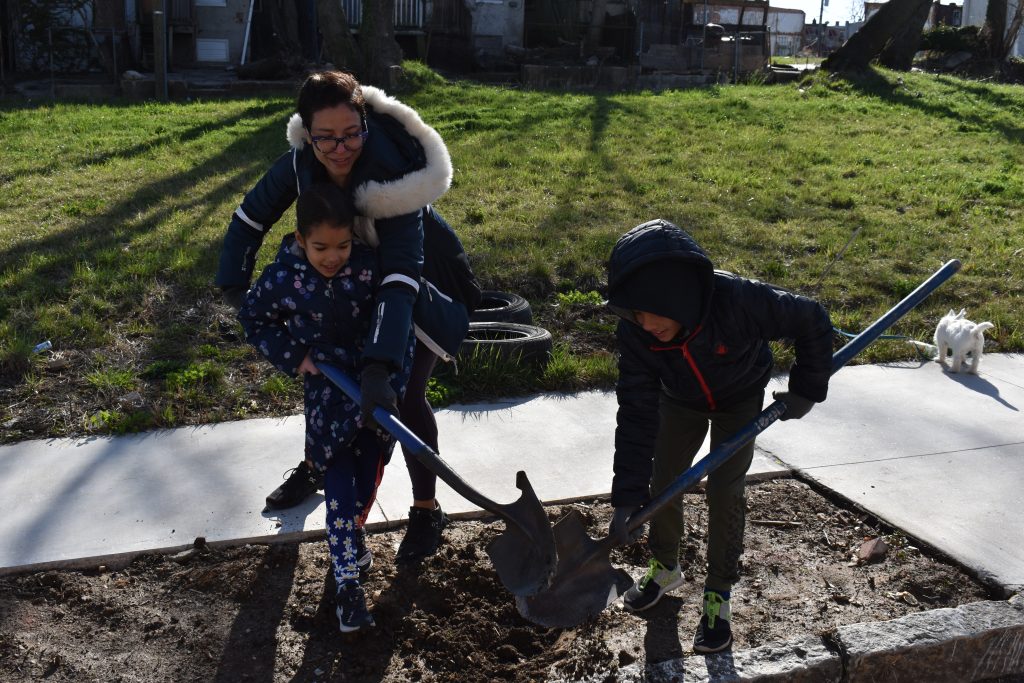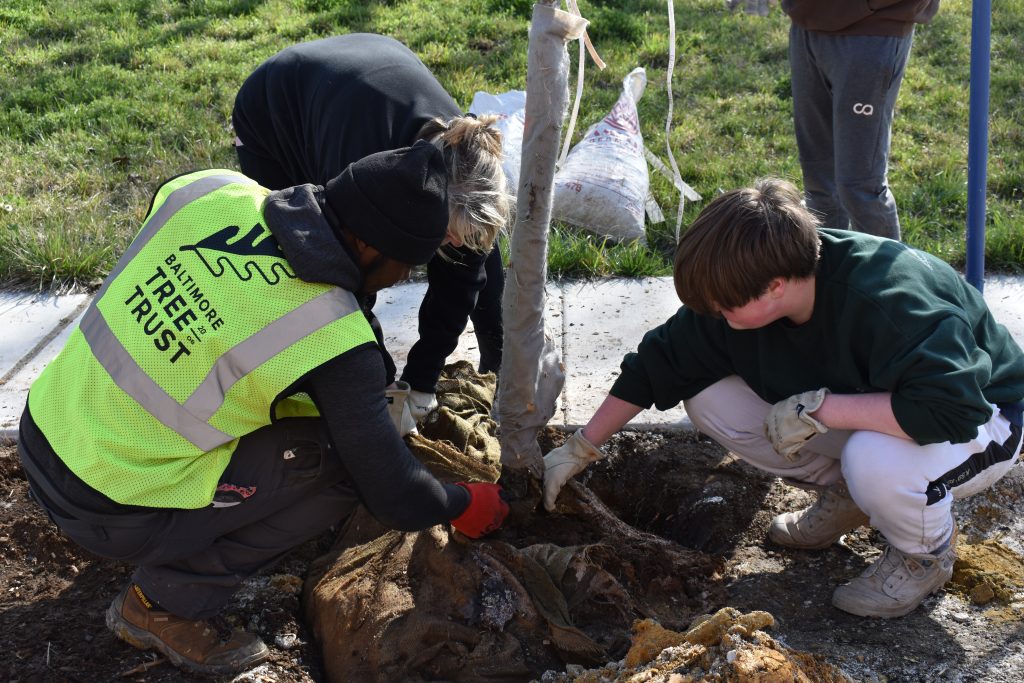 Volunteer Planting with Straughan Environmental at Callaway Elementary School
Volunteers from Straughan Environmental joined teachers, students, and families of Callaway Elementary School to plant 18 trees across the school's campus. This planting was the start of a larger project proposed to bring 45 trees to the school for shade, beauty, and outdoor learning spaces.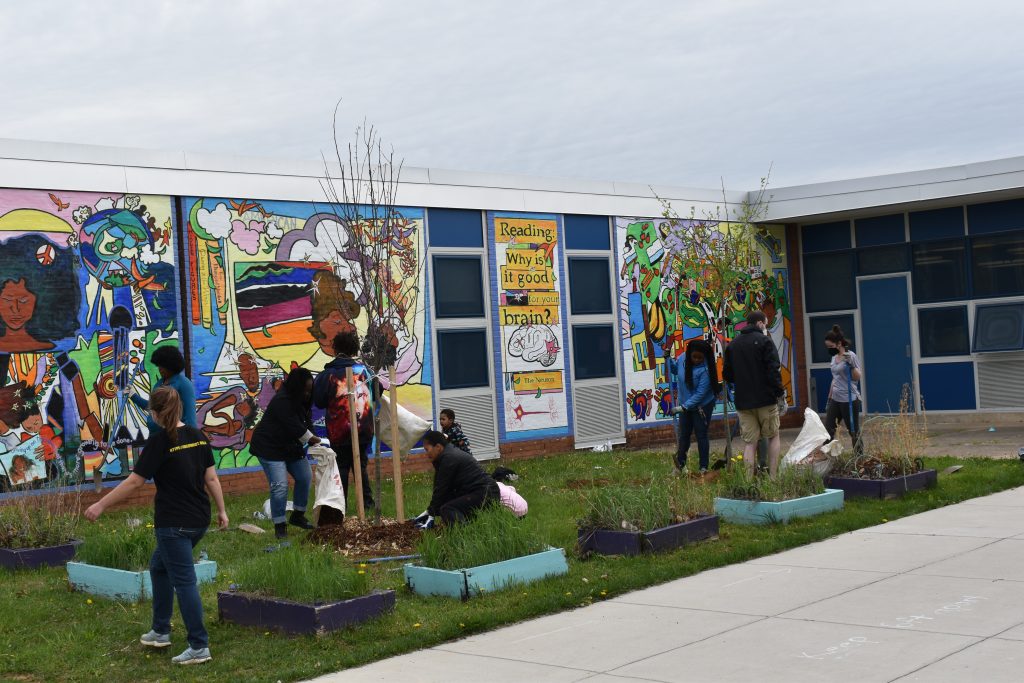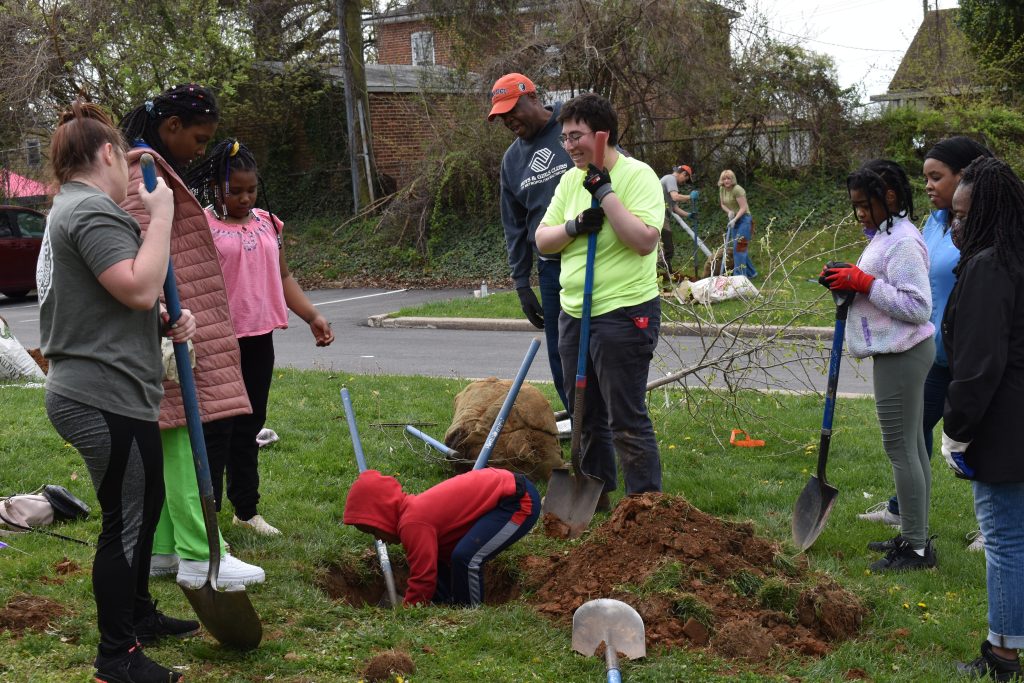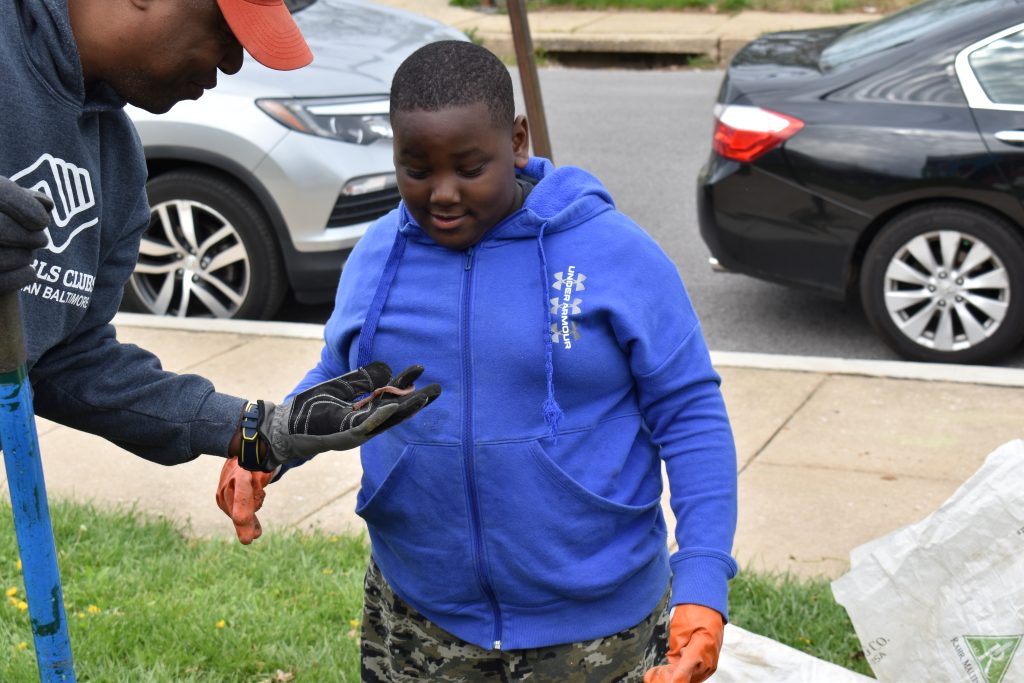 ArborDay Celebration Planting at Hampden Elementary
To help celebrate the 150th anniversary of Arbor Day, Tree Trust joined Hampden Elementary students and families for their Tree Planting Party, helping to bring 6 new trees around the playground.