In preparation for the start of spring season, our team of Neighborhood Foresters are "tree-deep" in a week of all things Tree Trust Trainings.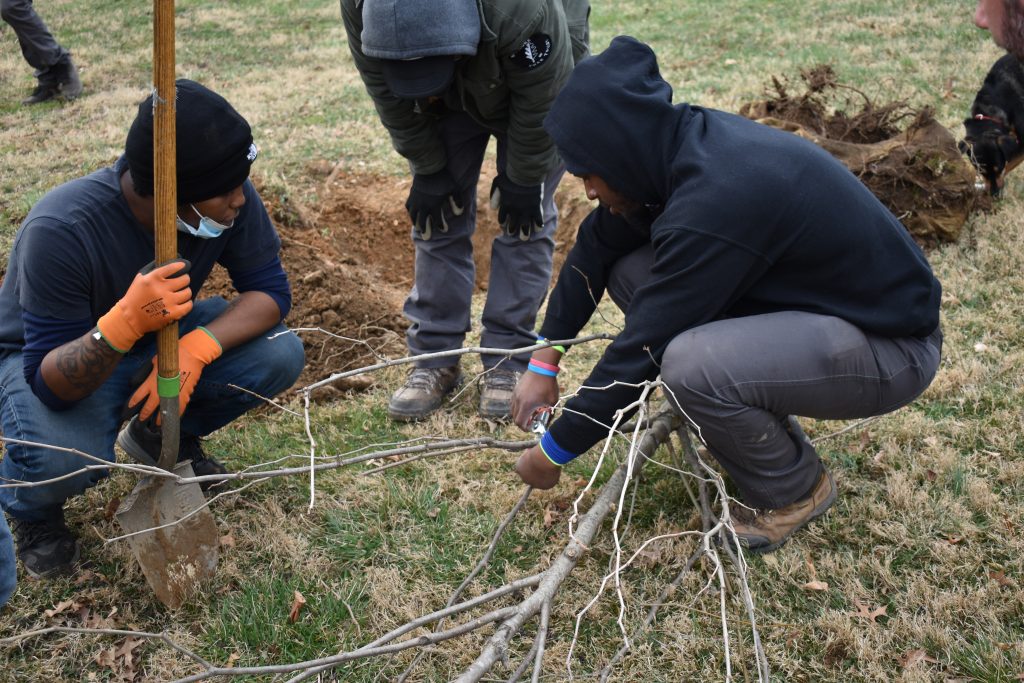 Training week covers everything our Neighborhood Foresters need to know for a successful planting season. Overviewing planting, identification and maintenance practices– our team is set to properly plant and care for trees all around the city.
New and old foresters are also trained on our GIS tracking system. Ensuring that each tree we plant is logged in our database helps us track our growing inventory of planted trees.
And we can't forget outreach training! Engaging with residents is a vital piece to the success of our operations. Interactive outreach exercises and group neighborhood canvassing helps prepare the team for a season of attentive neighborhood connections.