As we reach the end of another successful planting season, we reflect on an outstanding few months– and year– full of milestones. With just over 1,900 trees planted this Fall, Tree Trust marks our largest planting season ever and celebrates 15,000 overall trees planted as an organization since our start in 2008!
Through the midst of ongoing COVID-19 concerns, we were able to resume public volunteer events while ensuring the safety of our crew, staff, and community volunteers. Nearly 300 volunteers dedicated 600 hours worth of people-power to help us plant and maintain trees throughout Baltimore.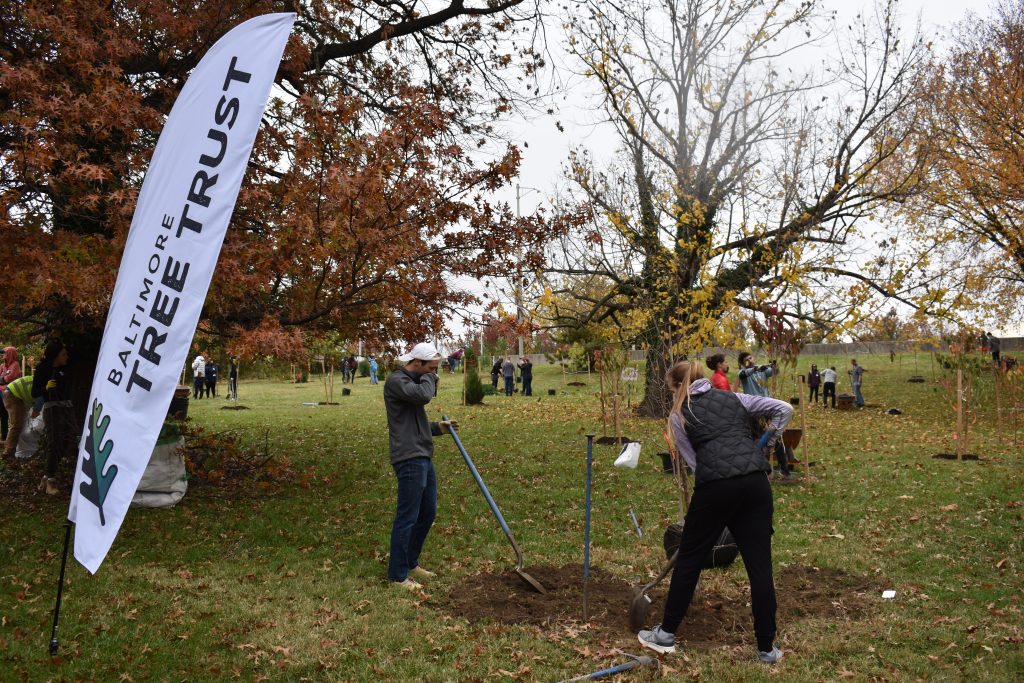 Student volunteers were just as eager to lend a helping hand this season. With the collaboration of the BCPS Green Schools Initiative, Tree Trust planted trees at five Baltimore City Public Schools and engaged students in tree planting education. The new trees will help to bring shade and beauty to outdoor classrooms, playgrounds and fields across city schools.
We continue to expand our team of Neighborhood Forestry Technicians, ensuring that our growing workforce is connecting Baltimore residents with living wage jobs, industry training, and access to support services needed to excel in the green industry. This year our crew totaled 15 NFTs, with 2 new administrative staff members to assist with developing career pathways, education tools, and training opportunities for our ever-growing team.

Below, our Workforce Development Associate Marcus Tuah provides a first-hand reflection of his first planting season with the Tree Trust:
Starting in September, I began a position as a Workforce Development Associate here at Baltimore Tree Trust. My work happens mostly behind the scenes in the office, from planning staff development programs to keeping track of crew progress towards certifications. However, I get out in the field with the Forestry Technicians at least once a week, and am always amazed at the work that is being done week to week.

Working with the Forestry Technicians and joining the urban planting scene is one of the highlights of my job, and I always look forward to being able to interact with and learn from them. This planting season, I've gotten the chance to explore more of the city and be a part of some great and successful projects and events, from our planting at MedStar hospital in Cherry Hill, to our Weller project at Port Covington. Learning about the planning process by getting introduced to site analysis and our GIS and mapping systems has also been extremely insightful. I am constantly reminded how this has been one of our biggest planting seasons, with over 1900 trees planted.

I love what I've done so far as a part of this organization and I look forward to further contributing to the progress and advancement of Baltimore Tree Trust.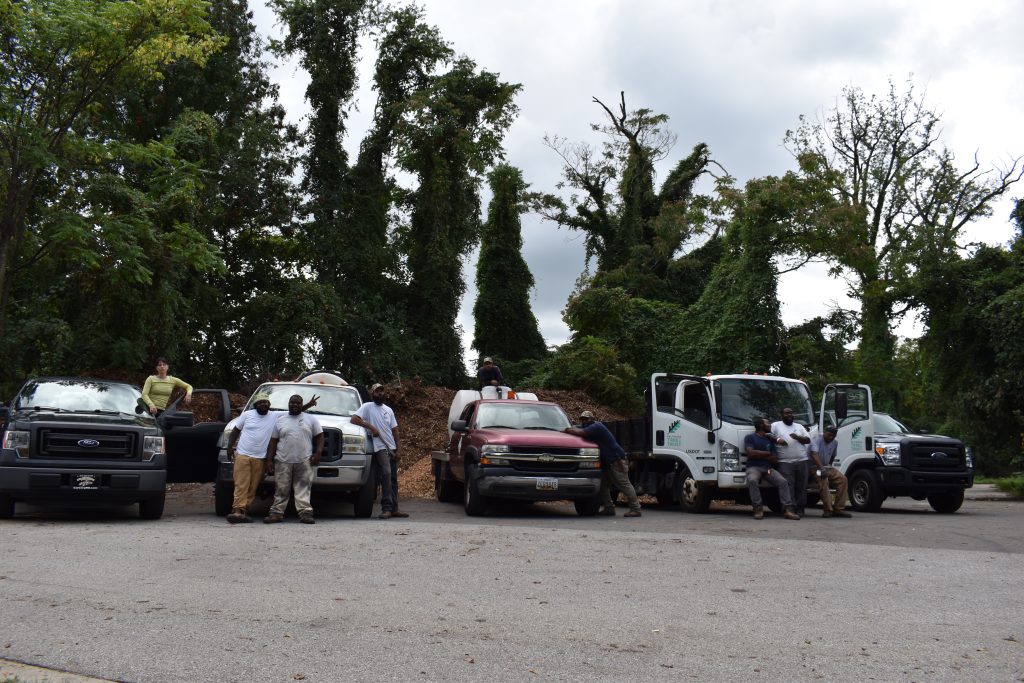 As we close the chapter on our Fall season and 2021 operations, we look forward to a new year of continued growth, organization milestones, and increased community impact. In 2022, we're continuing our dedication to ensuring that each tree we plant is creating a positive change and helping to create a greener and healthier Baltimore City!